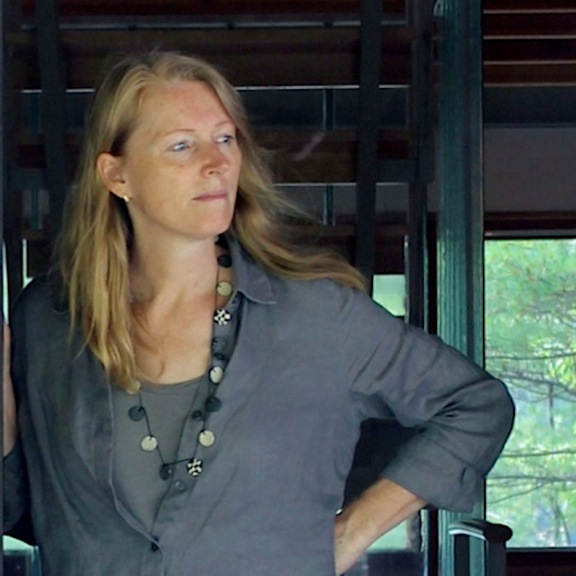 WIEBKE NOACK THEODORE received a Masters of Architecture in 1984 from Columbia University, Graduate School of Architecture and is a graduate of Barnard College 1982. Prior to joining her husband as a designer, she worked for Winton Scott in Portland and Prentice and Chan, Ohlhausen Architects in New York City. Wiebke has been an Adjunct Professor of Architecture at the Columbia University Graduate School of Architecture.
She taught the Architectural Design Studio at Bowdoin College for six years and was the 2009 recipient of the McKeen Center Faculty Award for Public Engagement. She is a LEED accredited professional and a past member of the US Green Building Council.  In 2006 she was a Juror for Mainestream the Green Home Design Competition sponsored by the Maine State Housing Authority.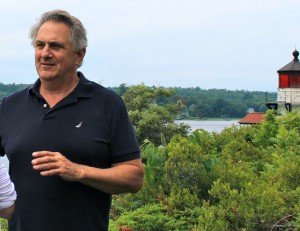 STEVEN HALE THEODORE received a Masters of Architecture in 1982 from Columbia University, Graduate School of Architecture and a B.A. in Classics from Tufts University in 1979. He was a project architect for Richard Meier and Partners and a project manager for Henry Smith-Miller Architects in New York City. Steven moved to Maine in 1986 and started his own firm with his wife in 1988. He is a Registered Architect in Maine.
He has served on the Arrowsic Planning Board, the Architalx Lecture Committee, and was a founding member of the Morris Farm, in Wiscasset. He is currently a volunteer on the Arrowsic Fire Department. He has been a Design critic at Columbia College, an Assistant Professor of Architecture at the University of Maine and on the faculty of Bowdoin College.
They have co-taught a Lecture/Studio Course on Architecture and Sustainability at Bowdoin College since 2004. Their work has been recognized by NESEA with an award in Solar/Electric Design for the Center for Environmental Education at Chewonki in Wiscasset Maine. They have won Maine AIA Awards for Excellence in Architecture for two residential projects Mill House and Nauhas. In collaboration with James Sterling their design for an affordable house won first place in a competition sponsored by Coastal Enterprise Institute. Their work has been published in Maine Boats, Homes and Harbors, Down East, Portland Magazine and Maine Home+Design.
They were invited to take part in an inaugural lecture series, exhibit and symposium on Sustainable Practices in Maine sponsored by the Architecture Program at the University of Maine in Augusta in 2009. Their work was featured in Maine Modern: 50 years of Modern Architecture in Maine in 2011, and in 2012 they were asked to take part in the Homestead Project at the Farnsworth Museum.
They co founded the Bath Freight Shed Alliance, forming a non-profit consortium to preserve the last remaining 19th century industrial building on the Bath waterfront. Their efforts have been recognized by the City of Bath and Maine Preservation.
ROBERT HAYFORD has collaborated with our office for 20 years. He is a registered architect with 32 years of experience in the construction and design of a wide variety of building types including residential care, bank facilities, office buildings, housing complexes and private houses. He has broad experience in civil, and structural engineering. He combines strong design abilities and technical skills with a solid understanding of building technology and energy efficient systems. He designed and built his own super insulated envelope house in Monmouth, Maine.
Initially trained at Central Maine Technical College in Architectural Technology he went on a degree in Architectural Design at the University of Maine in Augusta. He became registered architect in the State of Maine in 1996.